Tree Aberration
The ongoing project as the reflection on "second-order" world of screens and digital data.
The installation is the real-life object (a tree) with chromatic aberration (color shift) effect implanted into it.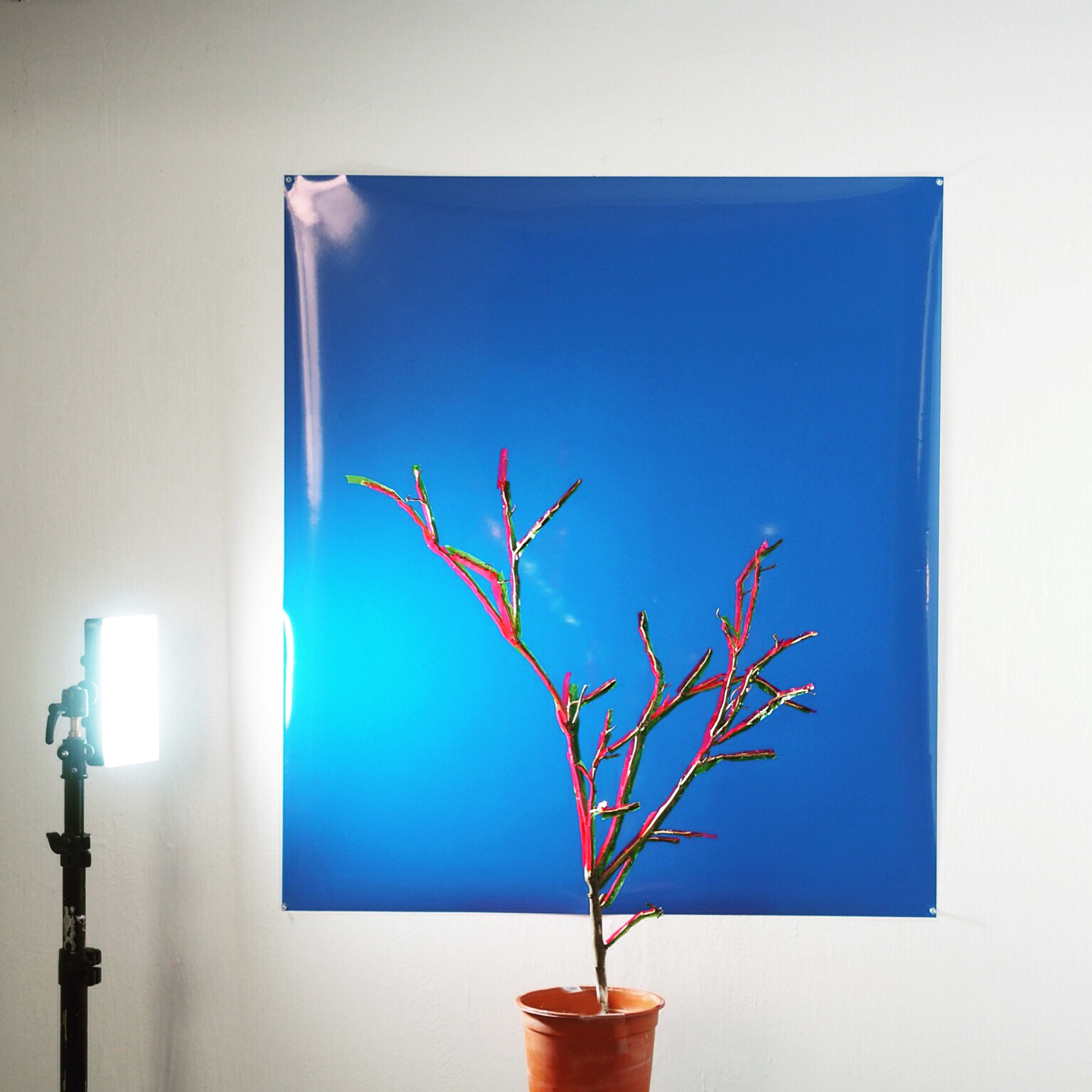 Installation view, Bezalel Academy, 2016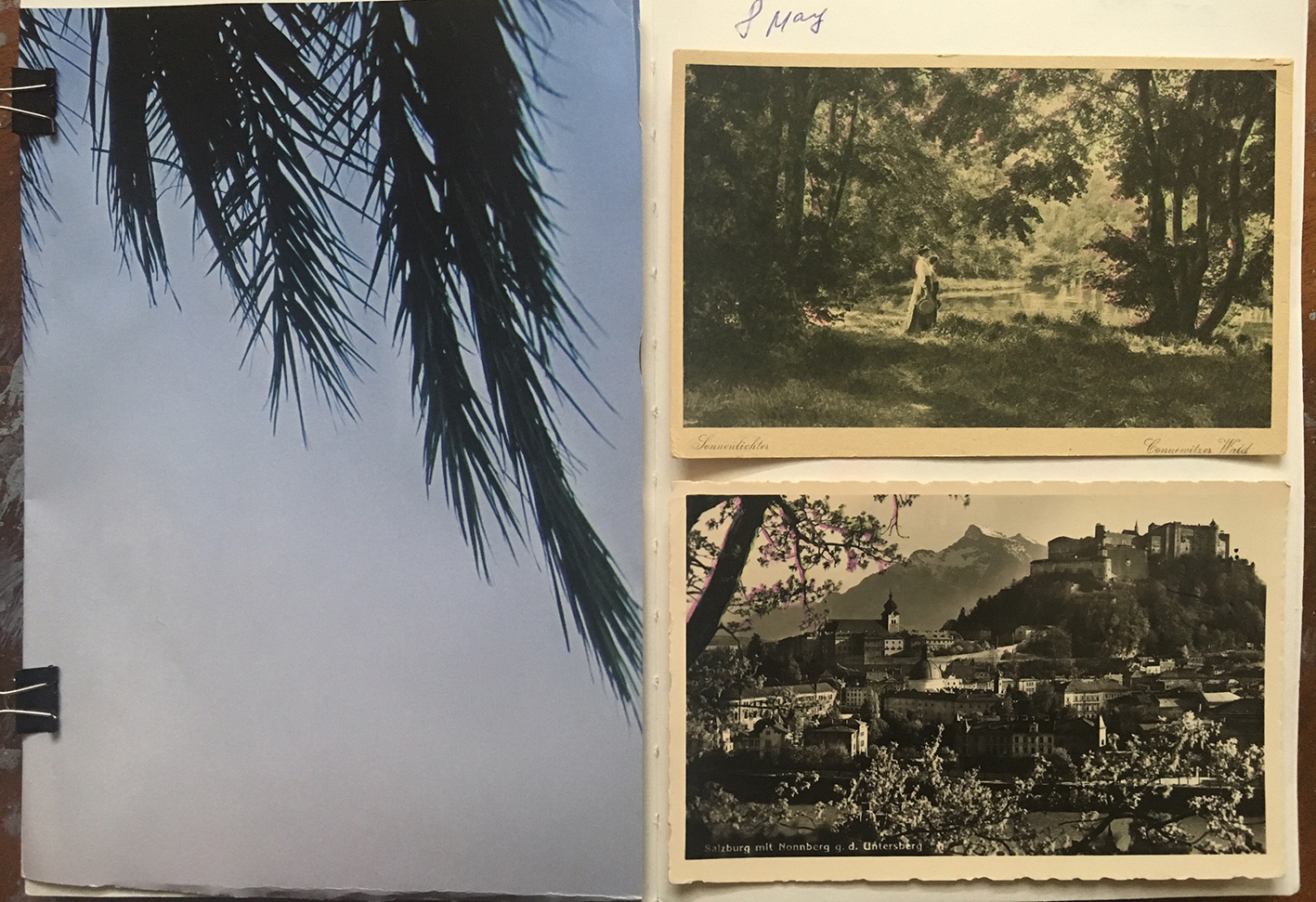 The project began with the idea to realise the aesthetic outcome of the world of screens after I noticed the unedited aberrations on the landscape photographs in the National Geographic magazine.
Through the number of experiences I was looking for the way to represent regular things (like furniture, shoes, old postcards) as if they appear on the screen.
The installation with the tree is the result of one of those experiments. In this case, the artist approaches the process of Photography in the reverse mode, trying to recreate the subject from a digital image. The final object bears the visualized footprint of the world of screens.
The effect of the shifted colors which is originally optical and is known as chromatic aberration becomes recently extremely trendy in graphic and motion design. However Here hee it is crafted by hand.
The hard-working and straightforward process of the make up, which means attaching the colored tape to each branch, comments on the gap that exists between the desperate digitalization of the environment and the traditional human sense of the natural order of things.